"Ooh, a do love ya mam!"
So said Vera, the manager of our local branch of Bluebird Care. Vera's local accent reminds me of the TV detective called by that name. She'd just met my mum at the Christmas party which the company had organised for their clients. She had been charmed by Mum's independence of spirit, her quaint expressions and her keen observations of life. But – I never knew care companies organised parties…
I quote Vera's words because Bluebird Care have done exactly that – loved my mum.
Last week I wrote about my present situation, a risky thing to do. I need to let a bit more time elapse before updating my story, so this week I'm posting a tribute to Bluebird who have been visiting Mum for two years. Why a tribute? Because after four previous years of unsatisfactory care, they've restored our faith in human nature.  
It seemed that Mum's previous carers were incapable of arriving on time. That awkward level crossing was always to blame ('there were three trains today in quick succession'). They couldn't make a cooked breakfast with a runny fried egg or without brown bacon bits on top. And to a lady who'd prided herself on her cookery, such imperfections mattered! And even worse, they didn't even know how to boil an egg!
To be fair, some had been lovely, compassionate people, including the young lady whom Mum taught to make banana cake. But the level of care was inconsistent, and she'd hardly begun to get to know many of her carers before they left the company.
One awful day, a young lady from their office phoned me in desperation. She seemed to be about the only employee left; the care staff were all resigning en masse! I had visions of having to become a carer myself unless we could organise something quickly…It was then that a lady from Northumbria Healthcare put us in touch with Bluebird Care.
-o-O-o-
A TRIBUTE TO BLUEBIRD CARE
Our mother has been visited by Bluebird Care for the last two years. Throughout this time, she has received an excellent, consistent standard of care. This has been delivered with compassion, allowing her to feel treasured.
My sisters and I have been impressed with the way the staff have arrived punctually, provided personal care, cooked for her, managed the kitchen and left the house tidy. Meanwhile they have carried out a host of other jobs, all within a limited time slot. But it is the dignity with which they've treated her that has made the difference. The care staff have regarded her as an individual and adapted to her ways.
In turn, this has allowed her to take a keen interest in them. Our mother has regarded many of her carers as her friends, developing relationships in which respect has been mutual.
We have found it very easy to communicate with Bluebird. This has been vital during recent weeks throughout which her medicines and care regime have needed regular review at a time of failing strength. Bluebird themselves have often suggested ways to work around the challenges, with the result that our mother has been able to remain in her own home for longer.
We wholeheartedly recommend Bluebird Care as an outstanding care provider.
-o-O-o-
One lunchtime, Mum was dozing in her armchair and woke up to hear the tail end of the local news. She heard that 'the team seeking to recover Bluebird have now abandoned all operations'. Oh dear oh dear! What would she do next, with no care company to look after her?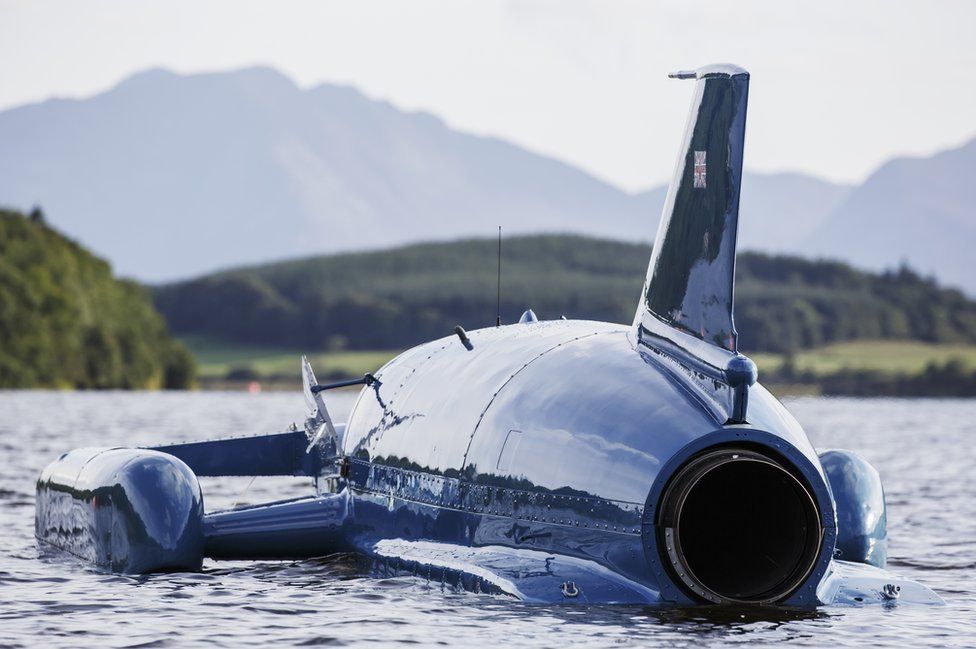 The news item referred to Donald Campbell's boat, the Bluebird, lost in Coniston water in 1967 trying to break a world speed record!